There were no results found.
There were no results found.
Marissa Levin
Instructors

Marissa Levin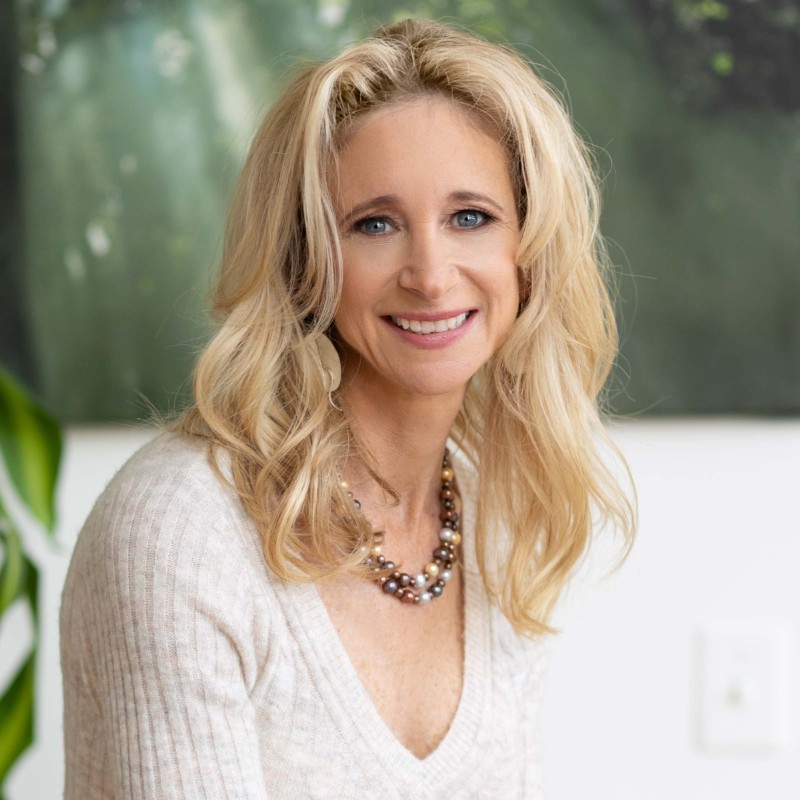 Marissa Levin is a 5x, 30-year entrepreneur, speaker, best-selling author, mindset expert, and globally recognized growth & spiritual strategist. She was recognized as one of the Top 200 Biggest Voices of Leadership globally for 2023.
She is CEO and co-founder of I5 Conscious Leadership, a leadership education and consulting firm. Guided by a mission to elevate the consciousness of the world through leadership,
I5 Conscious Leadership strengthens and elevates leaders throughout organizations to a higher level of presence, consciousness, and performance through development and strengthening of a leader's Identity, Insight, Intention, Inspiration, and Integrity.
Marissa's entrepreneurial journey began in 1995 when she launched Information Experts, a strategic communications and education firm. She launched her firm as a solopreneur with a $35,000 contract and grew the organization to approximately $13 million in revenue and 75 employees until she exited in 2012.
Under her leadership, Information Experts won more than 80 awards for creativity & leadership, was named to the Inc. 5000 List of America's Fastest Growing Companies for 2009, 2010, and 2011, won the 2010 SmartCEO GovStar Industry Star Award, and was known as a trailblazer in establishing an extraordinary employee-centric culture that fully supported work-life inte- gration and a core value of "responsible flexibility."
In 2012, she launched Successful Culture International (SCI), a leadership consulting organization that focused on leadership development, strategy formulation & execution, and organizational culture. In 2022, Marissa sold SCI to devote her energy to creating an awakening around the essential role that consciousness holds in leadership. In 2023, Marissa and her partner will publish their groundbreaking leadership book, "Awakening the Conscious Leader: The 21st Century Roadmap for Exceptional Employee Engagement and Organizational Growth."
A prolific writer, Marissa was one of Inc. Magazine's most recognized leadership columnists from 2015-2019. She is also the author of the #1 best-selling book "Built to SCALE: How Top Companies Create Breakthrough Growth Through Exceptional Advisory Boards."
Through the integration of her communications gifts, 30 years of entrepreneurial & leadership experience, and the wisdom she has cultivated along the way, Marissa is committed to fulfilling her Lifetime Legacy Mission: To empower 1 billion people to live their most intentional and joyful lives.
Marissa is a global influencer and trailblazer. She was named as a 2009, 2010, & 2011 SmartCEO Smart 100 participant by SmartCEO Magazine, which recognizes top 100 CEOs in the region, and was named as a 2008 BRAVO Award winner, which honors the region's 25 most influential women CEOs.
In 2011, she was one of the first honorees to be inducted into the SmartCEO Hall of Fame for outstanding and exemplary women's leadership. She was named as one of Washington's Top 100 Technology Titans for 2009 by Washingtonian Magazine and was a finalist for the Ernst & Young Entrepreneur of the Year Award. Marissa was also named as one of greater Washington's "Women Who Mean Business" by the Washington Business Journal, which honors the region's "most influential and powerful" women executives.
Marissa holds a Master's Degree in Human Resources Development & Organizational Development, is a credentialed coach certified by International Coach Federation (ICF) and is certified in Instructional Systems Design & Emotional Intelligence. When Marissa is not building companies, she's immersed in her own world at the beach, in the gym, or on her meditation cushion, writing something inspiring, dancing at a concert, or enjoying time with friends & family. Marissa is the profoundly grateful mom of Jared (25) and Jordan (22), her most important and cherished teachers.
www.MarissaInternational.com | Marissa@MarissaInternational.com | www.linkedin.com/in/marissalevin1
Events from this instructor