There were no results found.
There were no results found.
Sheri Singer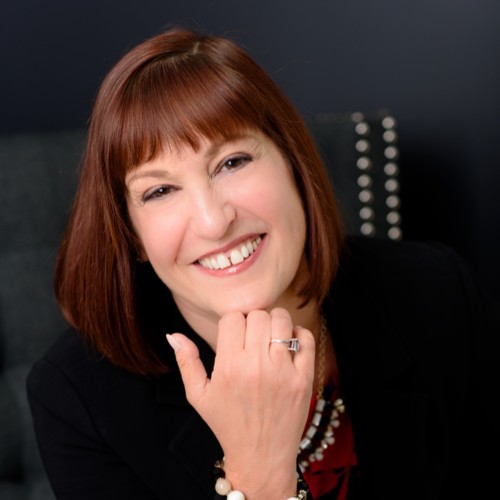 Award-winning communications, PR, marketing strategist, who helps nonprofits & corporations meet strategic goals while upholding their mission.

Worked with Fortune 500 firms (Cisco, Motorola, Bayer) and 75+ associations (LiveStrong, Renal Physicians Association, International Bridge, Tunnel and Turnpike Association). A leader in the association community: committees, speaker, writer. Co-founder, D.C. Swap, a professional dev. program for association executives.

Media Relations and Training:
Obtained 300M media impressions for Center for Plain Language
Secured 500M impressions for Snow & Ice Management Association
Increased organization's media hits from 45M to 185M in one year.
Garnered 4B media impressions for global philanthropy project w/Cisco & UNDP.
Created media/message training and trained @ 10K professionals .
Created most successful corporate media campaign in firm's history-100M impressions.

Materials/Content Development
Conducted 35 comm. audits
Developed messages, sub-messages
Created content: fact sheets, FAQs, articles, releases, blogs, op-eds, website content, brochures, conference promotion, GR materials, videos, magazines, newsletters, annual reports, podcasts, etc.

Crisis Communications
Provide one-on-one counsel to association members
Worked on some of the largest corporate crises
Provided crisis counsel to 20+ associations
Drafted messages, trained spokespersons
Developed crisis communications plans with specific scenarios

Social Media:
Conducted social media audit reviewing analytics
Wrote, implemented social media strategic plans
Created strategy resulting in 30% increase
Developed retargeting ads
Wrote/placed blogs, guest blogs, TW/FB/LI posts, info graphics, videos, etc.

Market Research
Created market research strategy
Drafted survey instruments--questionnaires, moderators guide, online surveys
Placed individual calls to members, leaders, customers, partners for research
Led focus groups
Helped draft and curate online surveys
Analyzed survey results
Wrote 30+ page research reports & developed PPT


Advocacy
Created communications for advocacy: messages, testimony, white papers, releases, statements, position papers
Motivated grassroots network
Conducted PR for fly-ins

Expertise: crisis management, associations, healthcare, GR, environment, building, education, transportation.
Events from this instructor