Cyber Insurance Market: Issues and Insurance Implications
December 8, 2021 @ 1:00 pm
-
2:30 pm
EST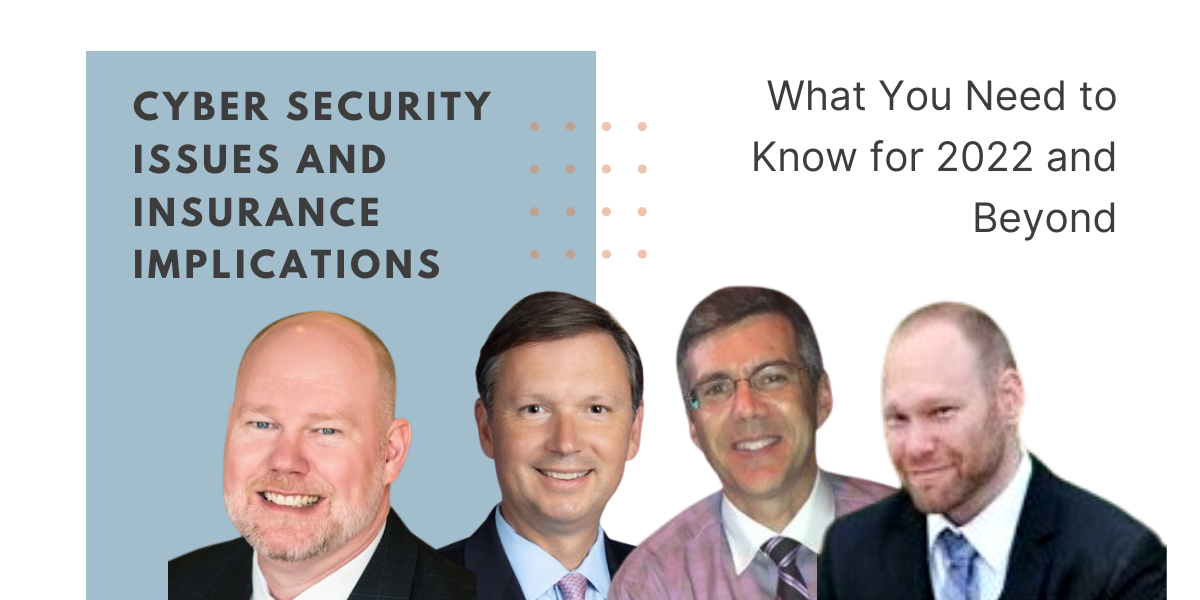 The cyber insurance market has changed drastically in just the last five months, and you need to know how to position your organization for market increases and corrections. This webinar will cover the must-knows of IT cyber insurance woes and how best to mitigate them.
Hear lessons learned and best practices from a panel of experts that includes a CFO, CIO, Insurance Broker and Carrier.
LEARNING OBJECTIVES
Understand the reasons why your organization needs cyber insurance.
Understand how much coverage you may need based on my budget size
Learn how to file and manage a cyber insurance claim.
Discover tools and resources to protect your organization from cyber attacks.
Related Events