B198: 2/3 You've Arrived at the Conference. It's Time to Amp it Up
October 4 @ 3:00 pm
-
4:00 pm
EDT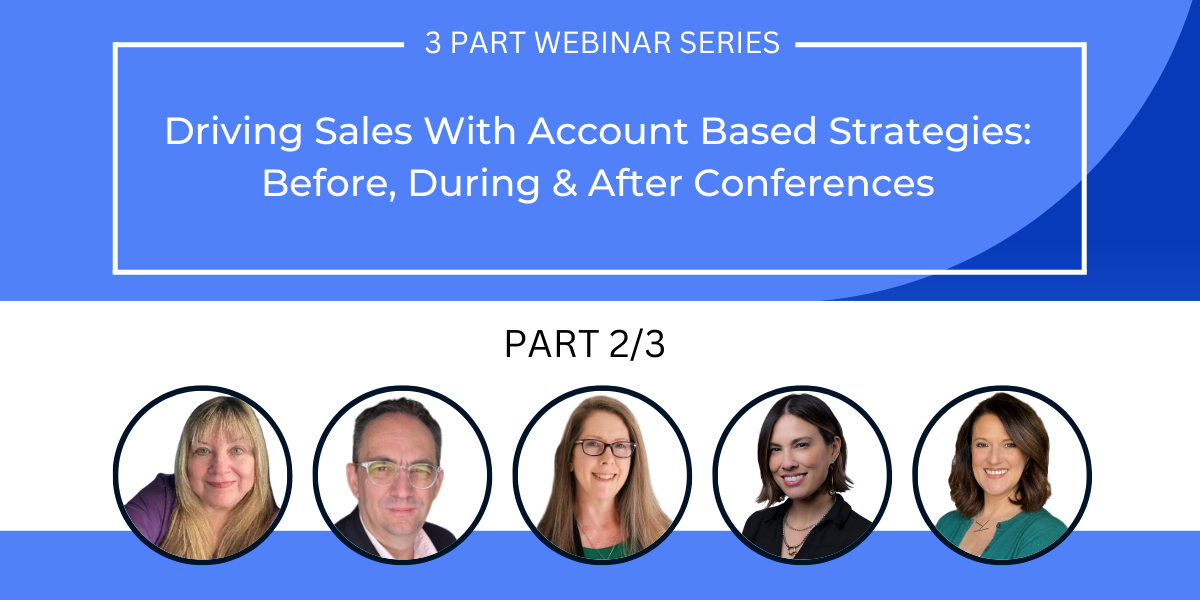 COURSE DESCRIPTION:
Whether it's your first conference or your fiftieth, discover how to seize every moment, foster meaningful connections, and elevate your on-the-ground experience.
LEARNING OBJECTIVES:
Hear from the experts:
Learn how to supercharge your conference journey the moment you step in.
Dive deep into tactics and strategies that help you make the most of every opportunity.

How to leverage Social Media for the most impact

Discovering how to network effectively
How to stand out in the crowd

Why speaker opportunities can amplify your presence
How to transform attendees to become influencers on your behalf
Part 3: The Conference is Over. It's Time for Thoughtful Follow-Up.
Course Description: The close of a conference doesn't signal the end; it's merely the beginning of the next critical phase. This session delves into the importance and nuances of effective post-conference engagement.
We'll guide you through:
Crafting meaningful follow-ups
Discuss new found connections with sales and marketing
Converting short and long-term opportunities into tangible outcomes
Set a roadmap for sustained relationship-building
Deploy multi-touch account-based follow-up strategies
In case you missed it:
Visit our Media Library to view Part 1: What to do Before the Conference. Let's Recoup Your Investment.
Visit our Media Library to view Part 2: You've Arrived at the Conference. It's Time to Amp it Up
NASBA (Field of Study)
Communications and Marketing
CAE (Subject Domain)
Marketing & Communications
Prerequisites and advance preparation needed
1 years operations experience. No advance preparation required
Reviewer
Wade Tetsuka, CPA
Delivery
Group Internet Based
Related Events