Technology Ecosystems: Navigating Tools in Your Association
February 14 @ 1:00 pm
-
2:00 pm
EST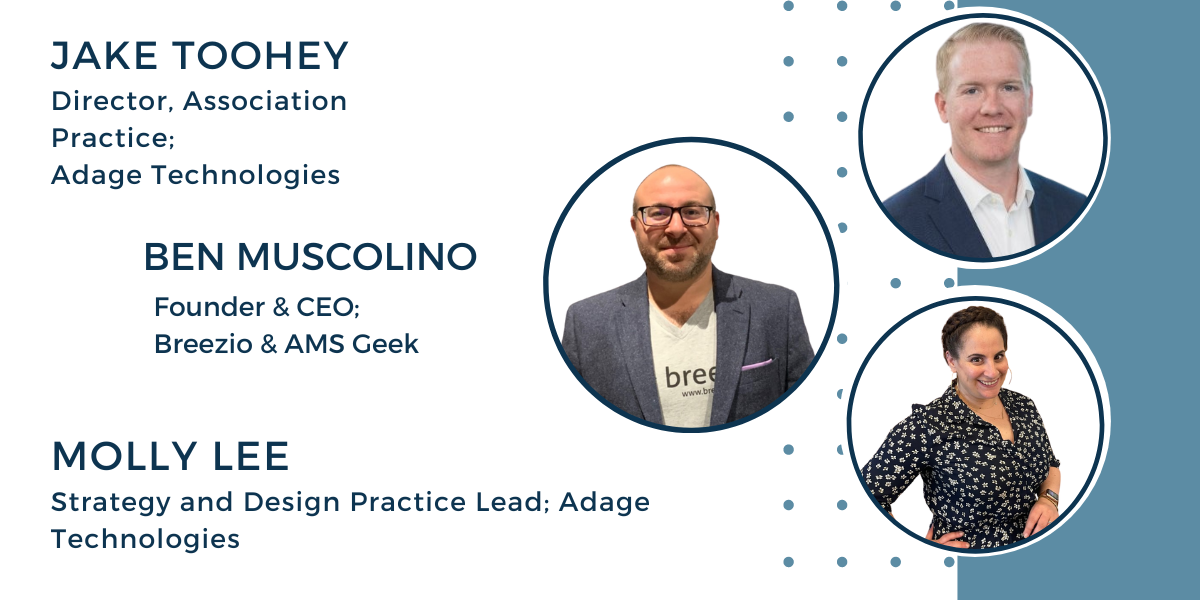 COURSE DESCRIPTION:
Like the dating industry, an association technology ecosystem offers a wide range of options and diverse personalities. One major challenge faced by both is inadequate communication. Establishing compatibility is crucial. This webinar will delve into the steps necessary to achieve harmony among various association technology systems and provide value to members that will foster long-lasting love.
LEARNING OBJECTIVES:
Being Purposeful with your Data – What to capture? When and how to ask? How many people are you losing because you're asking for too much? What is required and not?
Compatibility Requires a Shared Language – Are you speaking the same language and using the same terminology across systems and the keys to a unified taxonomy?
Use Data to Drive Desired Activities – Starting with the end in mind. What do you need to do to personalize the member experience across channels?
NASBA (Field of Study)
Information Technology
CAE (Subject Domain)
Organizational Strategy
Prerequisites and advance preparation needed
1-2 years marketing and/or IT experience
Reviewer
Wade Tetsuka, CPA
Delivery
Group Internet Based
Related Events